Welcome to Coaching at the Crossroads. I work with professionals who are in transition. I also am an author and poet. You will find information about coaching and about my books here.
I am a professional coach who can help you take focused action to manage both expected and unexpected changes in your life.
Life is exciting, and often it is a challenge.

It can bring you to a crossroads.

You are asked to change.
I can help you negotiate those transitions so that they can be positive experiences.
I am also an author. My books reflect some of the experiences I bring to coaching. And I'm an educator and a lawyer. Along with my coaching skills, I bring my skills and experiences as a teacher and a lawyer to benefit you in my coaching. 
---
PLEASE COME TO MY BOOK READING AND SIGNING FOR
NO ONE TO WAKE 
SUNDAY, September 6
1:00 pm 
RGCSL, 4374 Alexander Blvd NW, Ste T
ALBUQUERQUE, NM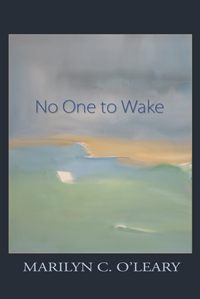 ---
For a sample coaching session at no cost, contact me through my contact page. I will get back to you to set up a time. All coaching is completely confidential.